From Breitbart.com: Anti-Gun Newsom Spends Taxpayer Millions on Armed Guards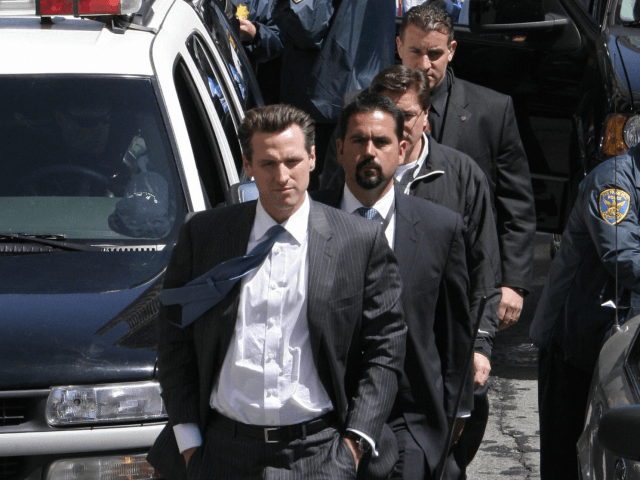 California Lt. Governor Gavin Newsom (D) wants to lead a fight against gun ownership–yet has spent millions of taxpayer dollars to surround himself with armed security.
Breibart News previously reported Newsom's belief that the Paris attacks would have been worse if citizens had been armed for self-defense. He told HBO's Bill Maher that the whole idea of a good guy with a gun stopping a bad guy is "mythology."
Newsom's exact words on Maher's show, Real Time, were: "I just simply, this sort of mythology, the guy with the gun that's going to come save the day, I mean, so right out of the movies, sort of this gun-slinging fantasy. The reality is, it's most likely to create more harm, more damage, more lost lives in those circumstances."
Rewind a few years to Newsom's tenure as Mayor of San Francisco. He was mayor from 2004 to 2011, and toward the end of that time–on July 7, 2009–reports emerged that Newsom had spent "millions" surrounding himself with armed security. Moreover, those "millions" came out of city funds–otherwise know as taxpayer monies–which paid for the police detail from which protective services were rendered.
NBC Bay Area reported Newsom's security spending as follows:
How much does it cost to protect the mayor of a major metropolitan city? In Los Angeles, about $450,000 a year. In Houston, about $339,00 a year. In San Francisco, anywhere between $1 and $72 million.

[On July 7, 2009] SF Appeal revealed…the budget for Newsom's personal police bodyguards comes out of the San Francisco Police Department's Investigations Detail, which boasts a $72.9 million budget.
So, depending on how you look at it, Newsom's protective detail cost at least seven figures–money few average citizens would have for personal self-defense.
Then Newsom was elected to the position of Lt. Governor in 2010, and assumed that office in 2011. And the very next year, in July 2012, the Los Angles Times reported that the cost for providing security for Lt Governor Newsom was up nearly $30,000 above what it had been for his predecessor. According to the Times:
The state spent $93,379 through May in the just-completed fiscal year on CHP protection for Lt. Gov. Gavin Newsom, who took office at the start of 2011. The amount is up from the $65,954 spent in the previous fiscal year, the first half protecting Lt. Gov. Abel Maldonado, and the second half protecting Newsom.
The Times inquired whether the elevated price for armed security was the result of Newsom taking "a CHP officer…to the taping of his weekly hour-long talk show, 'The Gavin Newsome Show,'" but Newsom's spokesman said they do not discuss details related to security.
Here is the bottom line: Newsom does not think allowing average Americans to be armed for self-defense does any good. In fact, he thinks "it's most likely to create more harm, more damage, more lost lives in those circumstances." But he had no problem spending millions to surround himself with armed security as mayor and to increase expenditures for armed security by $30,000 once he became Lt. Governor.