CA's APPS Program: Justifiably UNDER FIRE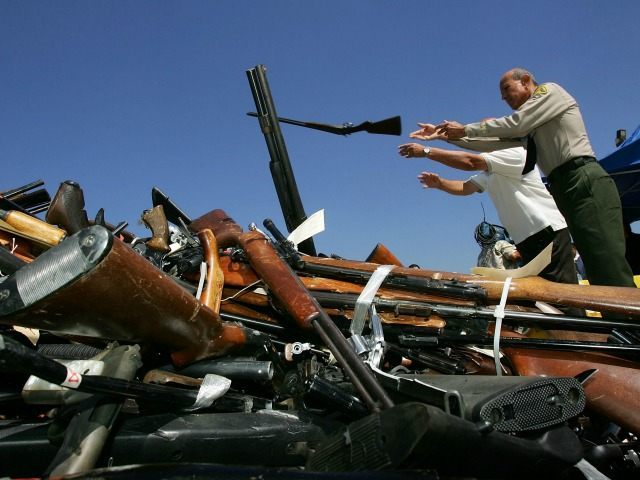 We've all heard the phrase about absolute power corrupting absolutely, and nowhere is this more true than with the California Department of Justice and their Armed Prohibited Persons System (APPS).  Breitbart California and the Central Valley CBS station KSEE are the latest to spotlight abuses, and it sure makes for some disquieting reading and viewing.
An Eyewitness News Investigates report shows that California's 2007 gun confiscation law has resulted in guns being taken from the wrong people and, in some cases, laid out on the front porch "for neighbors to see."
What makes this story even more alarming is that legislators are jumping on the APPS bandwagon – believing that mandatory reporting of lost or stolen firearms would "enhance" the California Department of Justice's efforts to remove firearms from convicted criminals and others identified in the state's program.  They've gotta be kidding, right?
WHY? Because  a July 2015 follow-up to the State Auditors 2013 unfavorable report on the APPS program is titled "Delays in Fully Implementing Recommendations Prevent It From Accurately and Promptly Identifying All Armed Persons With Mental Illness, Resulting in Continued Risk to Public Safety."   
That's right. A secondary report by the State Auditor STILL reveals the following problems:
The report states a review process of staff determinations was implemented for individuals who are prohibited from owning a firearm, but did not do so for individuals who are not prohibited from owning a firearm, finding that APPS unit staff had incorrectly prohibited an individual from firearm ownership because all pertinent information had not been reviewed, such as the appropriate Social Security number and address. The Auditor stated "When Justice makes this type of error, it inappropriately infringes upon an individual's right to own and possess firearms."
Additionally, Justice's daily processing queue—a queue that contains the daily events from courts and mental health facilities—during the first quarter of 2015 was over 3,600 cases, which is six times higher than its revised goal of no more than 600 cases.
The APPS system is clearly in need of help, but the Legislature sure doesn't have the answers.  For additional, exceptional insight into the program, check out this super informative YouTube video.
SO WHAT ARE YOUR RIGHTS, IF YOU GET A KNOCK ON YOUR DOOR AT MIDNIGHT?  Without a search warrant, you are not required to open your safe.
Be Armed.  Be Informed.  Contact GOC for more information on what you can do to protect yourself, your home and your family.